We maintain extensive inventories across three facilities to ensure that our customers receive stocked items within 1-2 days. All the most common items are kept in inventory, so our customers can rest assured that the supply chain is there when needed. Items that are not in inventory can take 1 week and up to 8 weeks to custom manufacture. We also stock custom manufactured items on the behalf of our customer. After we uncover a custom solution we will work closely with our customer to manage lead times and inventory expectations.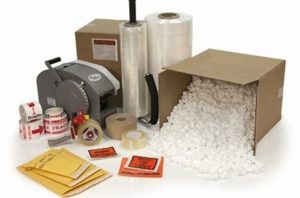 Carton sealing tape
Standard box sizes
Stretch film
Poly rolls & bags
Bubble mailers and envelopes
Strapping materials
Many, many more standard items
After we understand the shipping volumes, seasonal spikes, and quantities consumed we make sure that we communicate material lead times. We also manage our customers inventory on-site to keep you focused on running your business. Our VMI, vendor managed inventory, programs have been instrumental to our key customer relationships. It's a program that keeps both our supply chains highly visible and minimizes the time spent by our customers managing inventory. The secondary benefit is keeping your working capital available and not in overstock of packaging materials. We fully understand the cost of running out of materials and the negative impact to the bottom line.
The key to effective supply management is open communication and delivering on expectations. We strive to stay on top of both!