Let's face the facts. The shipping environment continues to present challenges to shipping a product damage free. The customer experience can really be negatively impacted by a damaged shipment.
There are many factors that help determine the right choice for protecting your product from damage. You need to evaluate the fragility of the product in conjunction with product value. Shipping a product palletized versus shipping small parcel both create different demands. Product weight is key in determining the burst strength of your shipping carton together with the type of packaging.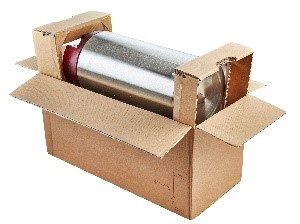 In the small parcel transit environment, the general rule of thumb is keeping 2" of clearance between the product and shipping carton. Take the dimensions of your product and add 4" in every direction to determine the right carton size. The right size carton is a great starting point for damage free shipping. Often product damage is a direct result of inadequate clearance in the carton. There simply needs to be clearance for the packaging material to cushion or perform. Innovations in cushioning materials help minimize the shipping cube with optimal performance.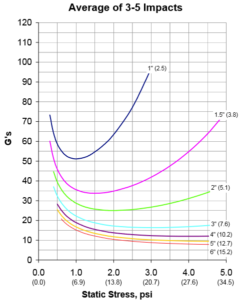 Another culprit is packaging material not designed to absorb shock and vibration that simply transfers the impact to the product. Paper, air pillows, and loose fill are examples of void fill materials which have limited cushioning attributes and often do not withstand multiple impacts. Cushioning curves help outline the proper loadings, cushion thickness and help identify which materials are the best fit. There are many new inflatable cushioning materials and packaging foams that each have excellent cushioning attributes.
The last step is packaging should eliminate product movement in the carton. Once you package your item you should be able to shake the carton and not feel or hear any movement. We have a team of packaging engineers to help determine the best cushioning options at the lowest cost. The right packaging materials have characteristics that fit the product fragility, weight, carton clearance and transit environment.